First Impressions of a New El Pasoan and Landing in the Right Place at the Right Time
Written by RMPersonnel on 06/07/2019.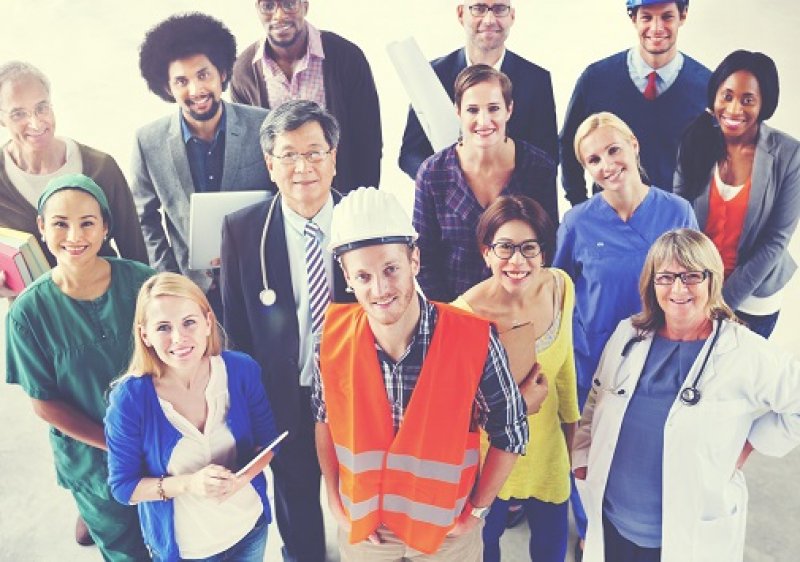 Just last year, I landed in El Paso purely by chance. Coming back from a few years at the other end of the world, Down Under, I was looking for a new beginning. Invited by a former client to help with his business, it seemed as good a place as any. I was surprised and quite pleased by the city I tumbled onto through happenstance.

If you are not from around here, you imagine El Paso as a small and dusty border town in the middle of nowhere with not much to offer to a former New Yorker who has seen many a place around the globe. You might envision this passage to Mexico as a prairie with horses and Main Street with the general store and saloon. A simple, uncomplicated world with cowboys and cowgirls with big hats, big hair, and good old-fashioned values.

Of course, I knew that it would be more modernized than that, and expected to see the huge supercenters with Walmarts, Targets, and Costcos along complex highways.

What I did not expect was how lovely and charming Kern Place was; the beauty of Lost Dog Trail in the Northwest; the upscale urban development on the Eastside, and the relatively small but truly impressive Downton area. I was amazed by the growth, which is above the U.S. average per year; the pulse of the business community, and the ambition of young entrepreneurs. Most of all I was impressed by the welcoming warmth of the community. All of this was so positive and pleasing that I felt that there had to be a reason why my journey took me to this hidden treasure of a location; a diamond in the rough.

So when the business opportunity I came here to pursue did not work out, I decided to stay and make El Paso my home.

I joined a wonderful company that represents the old and new El Paso in every way. A minority owned and woman owned business with a long history in this bicultural and bilingual community.

RMPersonnel was born out of Rudolph Miles Customhouse Brokers Founded by Rudolph Miles, known by El Pasoans as Rudy Miles. He was a pioneer and a pillar of the community as well as a veteran who in 1941 volunteered to serve in the Air Force and his expertise and talent landed him in their finance office. He was a supporter of the armed forces as well as the El Paso/Juarez region working hard to promote economic development between these sister cities.

Mr. Miles believed in hard work and had a strong faith in God. He held leadership positions in such organizations as the El Paso Downtown Rotary Club, the Foundation for the Diocese of El Paso, and the El Paso Chamber of Commerce and many others. Rudy Miles has also started several successful ventures besides his customs business several of which have been recognized as top Hispanic companies in the U.S. His strong work ethic and love of community and family was deeply instilled in his nine surviving children; Ceci Miles Mulvihill, President of RMPersonnel among them.

RMPersonnel was founded in 1990 and has grown into an organization serving employers and job seekers in El Paso by continuing the tradition of supporting local organizations, businesses and communities. RMP today is one of the top employers in El Paso, employing up to 2000 workers per day. Their staff of 40 highly qualified Smart Team™ with 13 recruiters, Safety and HR experts, and Business Advisors do an amazing job of placing temporary workers fulfilling a variety of jobs as well as helping companies finding the right fit for supervisory, managerial, or even executive level positions. RMP is also a certified Professional Employer Organization (PEO) that partners with businesses to reduce their costs and take over payroll, claims, and benefits so they can focus on building their business.

It is exciting to be part of such an organization that effects people's lives on the daily basis. We have dozens of new applicants visiting our offices on a daily basis and get 1st class care and attention.

We are always looking to be more involved and have committed to spending more time and effort working with the Fort Bliss community helping military families finding temporary, permanent, full-time or part-part time jobs. We have two offices in El Paso, one in Laredo, and one in San Antonio and ready to roll up our sleeves and work for you. Call us to find out how we can help you earn extra income!
The RMPersonnel tagline says it all:

LET US TAKE CARE OF YOU!
By: Livia Sappington, RMP Business Advisor
Go back