New Season for the Plaza Classic Film Festival Extravaganza
Written by RMPersonnel on 06/25/2019.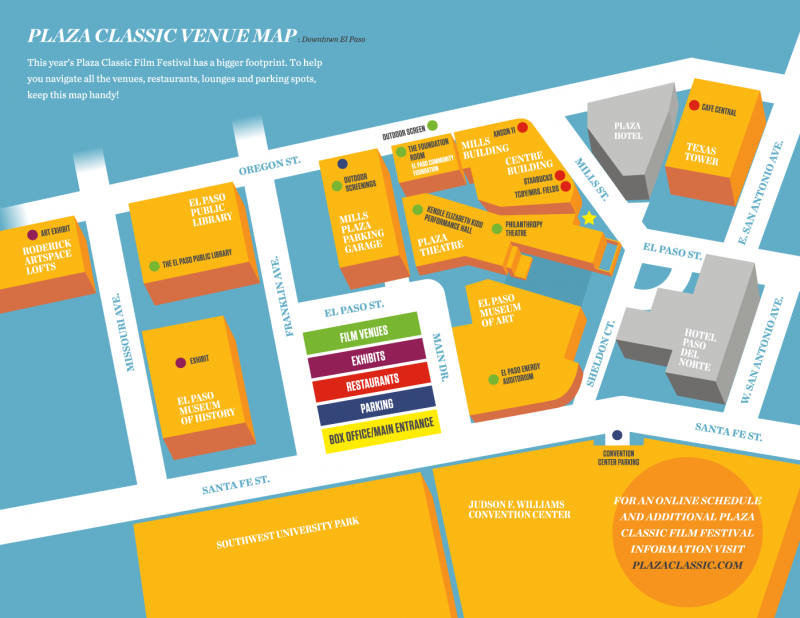 If you are a fan of old movies, there is nothing better than the upcoming Plaza Classic Film Festival extravaganza organized by Plaza Theater in El Paso in its 12th year from August 1 to August 11, 2019.
Originally built in 1930, this historic institution has gone through several reincarnations over the past 50 years. Most recent renovation to bring back the theater to its old glory was completed in 2006 at the cost of nearly $38 million.
It is the start of a new season for classic movies; a tradition that has started in 2008. This annual spectacular averages attendance of 40,000 per year making it the world's largest film festival. The event includes outdoor movies and concerts at San Jacinto Plaza, programs and exhibits at the El Paso Public Library, El Paso Museum of Art, and the El Paso Museum of History. There are Drive-in events nine stories up atop the Mills Plaza Parking Garage and also an art exhibit at the Roderick Artspace Lofts.
In addition to the classics, the festival also features short films and documentaries. One such event debuting is Now or Never: A Toby Romo Story by El Paso filmmaker Chris Hanna. This 90-minute film will be shown on Sunday, August 4th at 3:30 p.m. in the Philanthropy Theatre inside the Plaza Theater Performing Arts Centre annex.
Don't miss this fun event creating a lasting memory of your time here in El Paso!
Go back